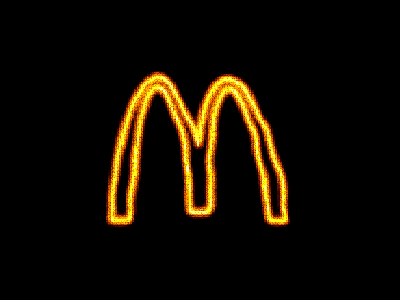 One late night at McDonalds
About this game

5 minutes

horror experience with retro style graphics and voice acting. Please use your

headphones

and turn the for better experience.

IF THE

MOVEMENT ISN'T WORKING

AFTER YOU

UNFOCUSED

GAME WINDOW AND FOCUSED IT AGAIN, PLEASE TRY TO

REFRESH

THE PAGE OR TRY TO

SCROLL

THE MOUSE WHEEL
GIVEAWAY HAS ENDED

Hey, guys! Thank you very much for participating. The giveaway has been finished and the list of

winners

could found below:

https://itch.io/profile/

bis35

https://itch.io/profile/

slazymazy

https://itch.io/profile/

celestiallizzie

https://itch.io/profile/

neeko69

https://itch.io/profile/

faceofu

</be>
Why are you doing this?

I just want people to try out my game!
I'm fairly new to game development, so I'm obviously not able to create something great yet due to lack of experience.
Nevertheless, I spend my time and effort on this, so I want somebody to play it.
I would be feeling frustrated spending several weeks on the game just to have 0 plays on itch.io😕
Oh wow, okay, what are the

rules

then? There are almost no rules except for the two below-mentioned. To participate in the giveaway you need to:
1. Have an itch.io account registered before

Apr 22, 2022


2. Leave a

comment

under this game below. It doesn't matter what it is going to be (funny comment, feedback, video reaction, it's up to you)
How are you going to split the prize?

I'm just going to pick several different authors from the comment section and split it between them.
When are you going to do that?

It depends on how it goes, but I think that I'm going to choose winners by the end of the

May

. I'll publish the winners on this page to let you know that giveaway is over.
How are you going to pay?

I can't answer this cause I have no idea where the winner could be from.
So I'm going to contact him/her and we will find a way to make a payment (PayPal, Cryptos, Ko-Fi, DonationAlerts, etc.)
Are you going to release more games with

$

giveaways? Yeah, this is also planned. So stay tuned and consider

following

me on itch.io😉
Plot

You stayed up late at work.
Again.
Now you're hungry and in the bad mood looking for a place to eat.
Luckily, you encounter a McDonald's ... but is it going to be your regular visit?
Controls

WASD to move